Origami Instructions and Diagrams
Whether you are new to Origami or already have an experience, on First Origami you will find instructions and schemes which are very easy to follow. Please note, that for the more complex figures you will need to use special origami paper, however for easy designs regular paper will also do its job.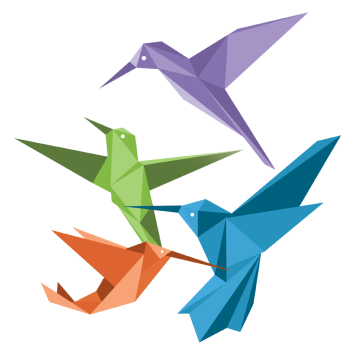 Top origami
Learn How to Make Origami!
Origami is a form of art, which originated in Japan. The essence is the folding of paper in such a way as to obtain a variety of figures - animals, birds, flowers, and various objects. There is a theory that the technique came from a special way of draping fabric, which was used to create clothes in ancient Japan.
Since those times, art has been amended and modified, and interesting figures, which originated and modernized over time, have been perfected. Today we can afford to learn the art of origami over the years and fully polished schemes, which are presented on this site.
FirstOrigami offers you hundreds of clear and simple schemes for creating origami in various categories, from stars and flowers to birds and animals.
Now origami is popular all over the world. It is no longer just an art. Origami - a great way to relieve stress, a great learning method, and just a fun activity.
Recently Added At Origami Guide